Open Banking is a series of reforms which was driven by the competition watchdog the Competition and Markets Authority (CMA) and came into force in January 2018. It means, with permission from the account holder, that all UK banks have to allow the access of banking data by consumers, financial institutions and third - party providers. The data is shared via secure online connections in the form of Application Programming Interfaces (APIs)
Open Banking reforms and regulations were launched to improve innovations and competition in the financial services market, leading to better products and services for customers. It is hoped that they will enable people to manage their money better.
How would my account information be used?
There are two ways that your account information can be used.
Account Information Services (AIS)
This is where your account information can be seen in another place outside your own bank. Products such as budgeting apps and price comparison websites for product recommendations use this type of Open Banking.
Payment Initiation Services (PIS)
This is where you can make a payment directly from your bank account without using debit or credit cards - which can be at high risk of fraud.
Many of the major UK banks and building societies have signed up to Open banking.
How secure is it?
You choose which providers can access your details and they can only do so with your explicit consent.

You are never asked to share your login or password details with anyone other than your own bank.

You should check that a provider is authorised by searching the FCA Register or Open Banking Directory.

All providers must adhere to GDPR regulations, so your data should be protected.
What are the benefits to me as a business owner?
You might already be taking advantage of open banking without even realising it. If you use accounting software such as Xero or Quickbooks, which links directly to you bank account, this is Open Banking in action.
If you make a payment, maybe to settle an invoice, reimburse expenses or do the payroll through your accounting software without separately logging onto a business bank account, this is part of Open Banking. The use of Open banking in this way is designed to streamline everyday payment processes and automate otherwise time-consuming manual activities.
Another application of Open Banking is the facility to see all your accounts in one place where you can gather insights and identify trends. This can help identify areas where you could be saving money.
Taking payments
For many businesses, taking payment by cards is commonplace, however high card transaction fees and waiting days for funds to clear can put pressure on cash flow. Another feature of Open banking is the ability to enable secure and instant bank-to-bank payments, without the risk of card fraud or the hassle of copying and typing in bank account details and sort codes.
With a bank-to-bank payment app like BOPP, you simply register, download the app and verify your account details with your online bank. Then each time you want to request a payment, you can simply generate a QR code to show your customers who can scan it with their phone camera. Alternatively you can create a secure Paylink and then share it in an email or via a messaging app like WhatsApp.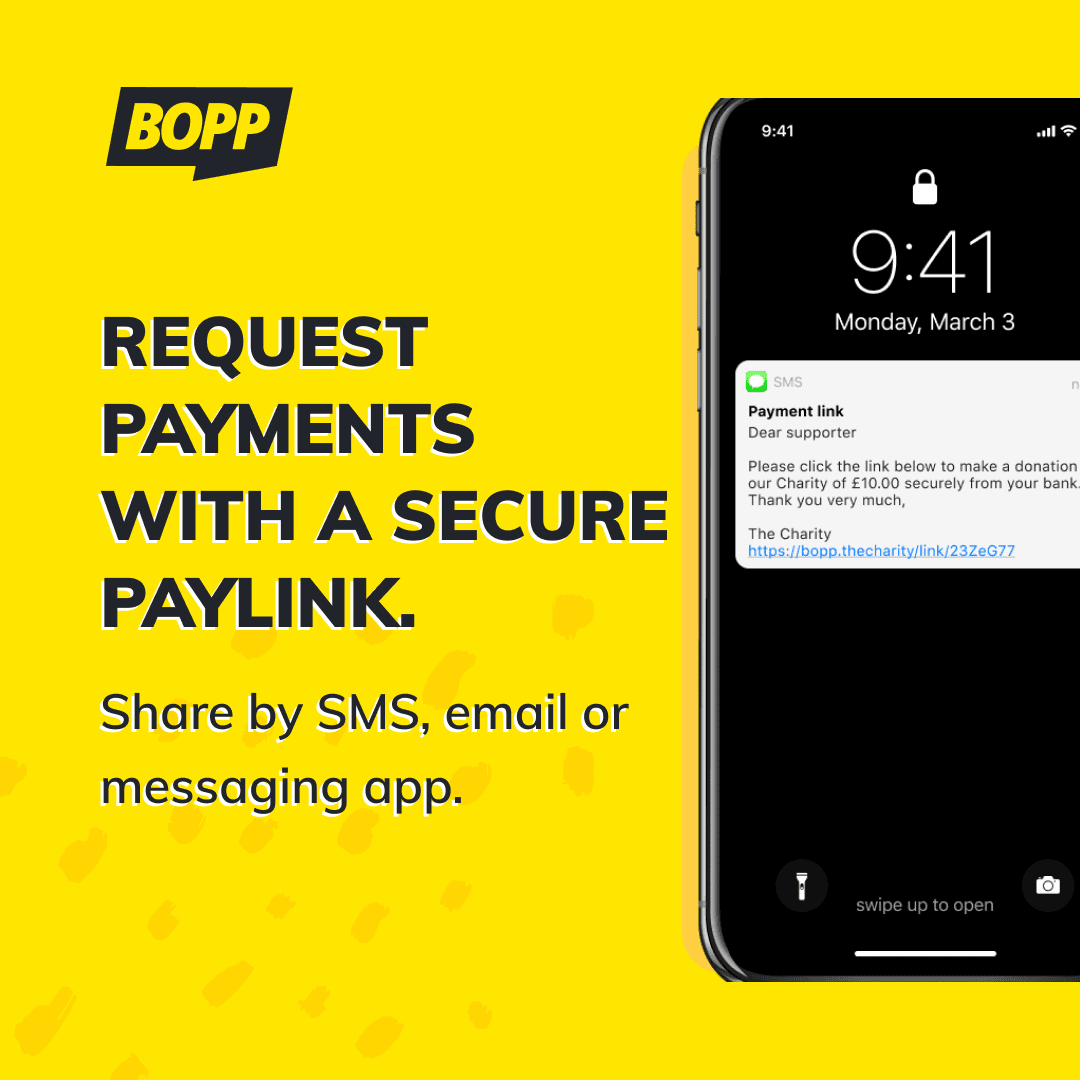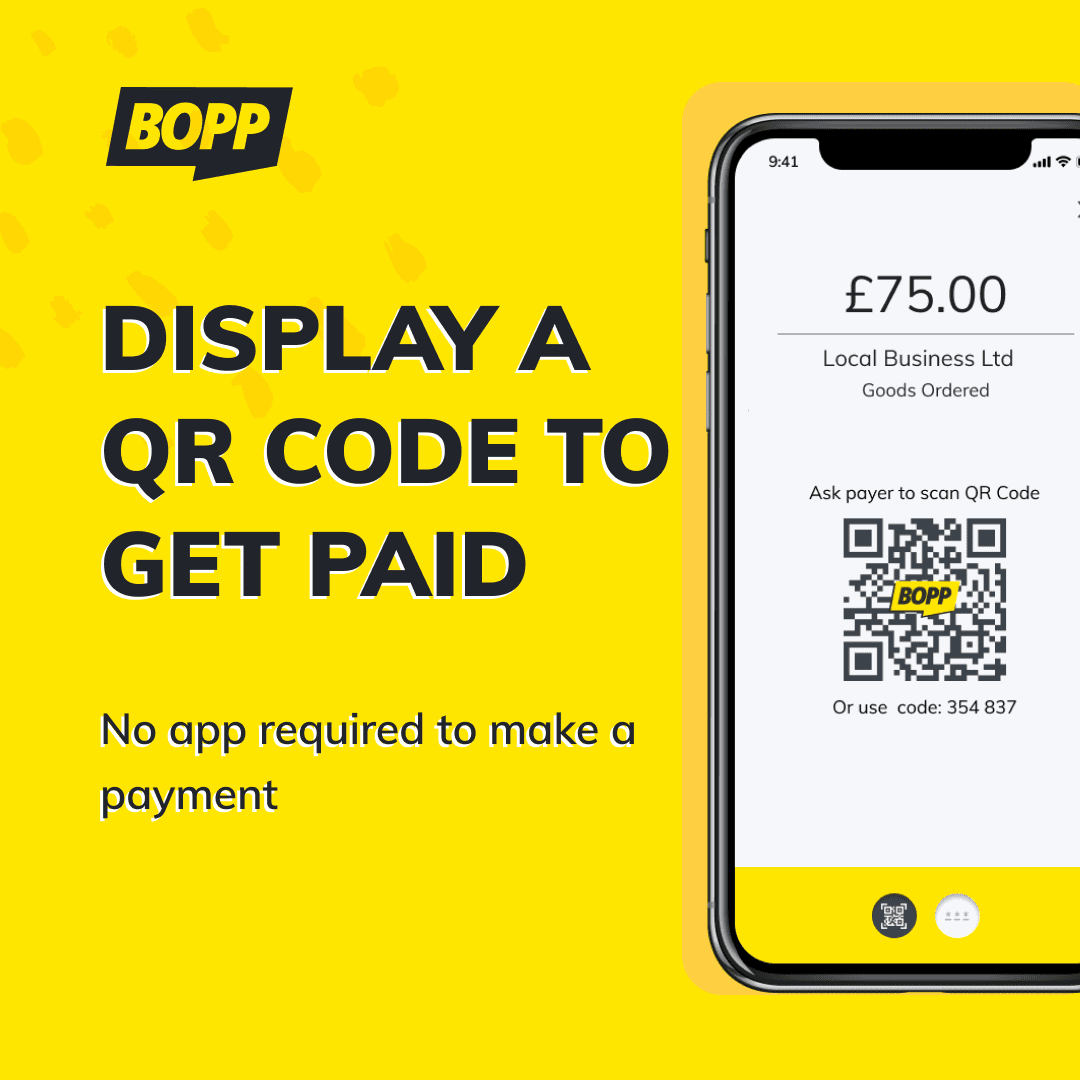 Your customers don't need the app to pay you, they can just scan the QR code or click the secure link which will connect to their online banking app, they simply authorise the payment in their banking app and the payment is made instantly from their account direct into yours.
In summary
While the name Open Banking might make you feel cautious about 'opening' your bank account, the initiative offers many positive opportunities to businesses, from streamlining processes to saving money. Read more about Open Banking.